M.A.N.™ Brace System – Modular – Adjustable – No Weld
The M.A.N.™ Brace System is a Modular, Adjustable, No-Weld bracing system that provides flexibility and convenience to insure your fencing project is built as easily as possible. Each M.A.N.™ Brace component is made from SCH 40 steel and can be ordered in a variety of standard sizes. Because of its modular compact design the M.A.N.™ Brace System can be transported in several pieces and assembled on site with NO WELDING required!
Cost Effective
No Welding Required
Optional Custom Powder Coat
Personalized with Custom Logo
Reduced Handling Time
Reduced Installation Time
Adjustable Width from 4' – 6.5'
144in2 USCG Reflective Material
Made of 2" – 4" SCH 40 Steel
The width adjusts from 4 to 6.5 feet allowing you to avoid obstacles and adjust to your specifications. Tap Gate™ offers the ability to add YOUR COMPANY LOGO onto any product, using reflective material that will make your property easily identifiable and customizable.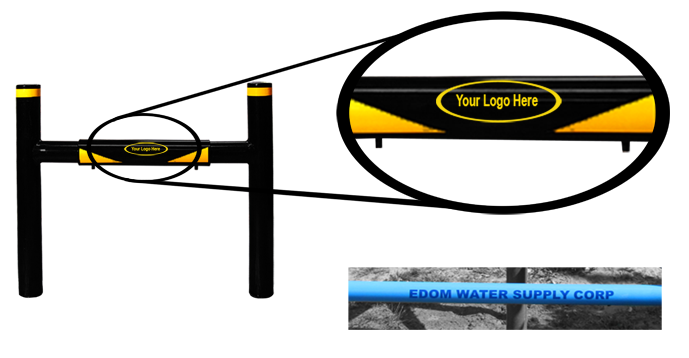 Tap Gate™ is also proud to offer its customers, a customized powder coating color option, to not only further help identify your property but to also make it more visible and therefore protected.
M.A.N.™ Brace System Add-Ons            H-brace Adjustable Center Kit